I hope you all had a lovely weekend! Yesterday was a beautiful day so me and Devin went to the zoo. We have our favorite animals we like to visit. One of my favorites is these cute as hell black monkeys and yesterday they were all lined up in a hug train. I love watching them.
Also, I wanted to say THANK YOU again to all of you who read Devin's little story! You guys are awesome and Devin was just so happy to read your comments. Thank you!
Now on to mailbox monday. With all the books I got this week only two of them actually arrived in my mail box. But one of them I have been eagerly anticipating and was so damn thrilled when I received an email wondering if I'd be interested in an ARC for review...Well, hell yeah!! Thanks to
Kristie J
for her super fine pimpin of
Judith James's Broken Wing
last year, I (and a whole lot of others) read a wonderful and beautiful romance. You can read my review
here
of
Broken Wing
. This September Ms. James has a new book book coming out, Highland Rebel and, man, does it sound good!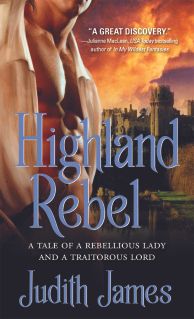 Warprize by Elizabeth Vaughan also arrived in the mail last week! Now I can get started on this trilogy soon!
A lot of great books came out this past week! Last Tuesday I picked up 5 books, and then a coupon came in my inbox for 40 percent off at Borders and I earned my $5 Borders Bucks so I went back on Friday and bought 6 more books!All of my May 5th releases happened to be in. They were all also buy 4 get the 5th free. I need to not buy any new books for awhile, but there are still two more that I couldn't find. Donna Fletcher and Jennifer Ashley. Maybe I can find them at Walmart for 30% off! Save a few bucks, you know :).
Kathryne Kennedy - Enchanting the Beast
Christine Feehan - Burning Wild
Colette Gale - Bound By Honor
Beth Kery - Daring Time
Janet Chapman - Moonlight Warrior
Shannon K. Butcher - Burning Alive
Karen Ranney - A Scotsman to Love
Jo Davis - Under Fire
Elysa Hendricks - The Sword and the Pen
Angela Knight - Guardian
Kendra Leigh Castle - Dark Highland Fire
Your tur
n, what did you all get this week?
With all the new releases that came out, did you pick any of them up?