Happy, Happy Birthday
!!
My baby is really not a baby anymore. He is a decade old today! A Decade! That is just crazy...and he still argues with me to sleep on my floor at night...the joys of having an only child :).
You know what is really sad? I'm not Mommy anymore. Just Mom. But Daddy is still Daddy. Not just Dad :(. I still want to be Mommy, but he isn't hearing any of that! Says it's too babyish!
Happy Birthday, my darling Devin!
A Field Trip

!
Tomorrow I have agreed to chaperon a field trip to Old Fort Niagara. Another place that is even closer than Letchworth that we've never been to. The weather man is calling for rain, I sure hope he's wrong. I don't want to spend the day getting wet! It should be interesting and fun :).
Now on to
New Release Tuesday!
I have three books coming out today!! Oh and they are ones I have been really looking forward to adding to my shelves!
Lisa Hendrix - Immortal Outlaw
Immortal Brotherhood series Book Two
(I loved the first one!)
Alyssa Day - Atlantis Unleashed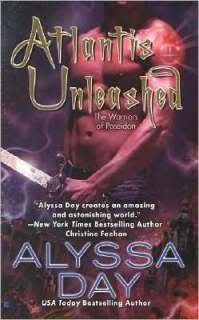 Deidre Knight - Red Kiss
Gods of Midnight Series Book Two
And Lastly, Cindy informed me that she already has The Princess Bride. Since I already have it too, I picked another winner for that and a book!
And the Winner is...
Chris!!